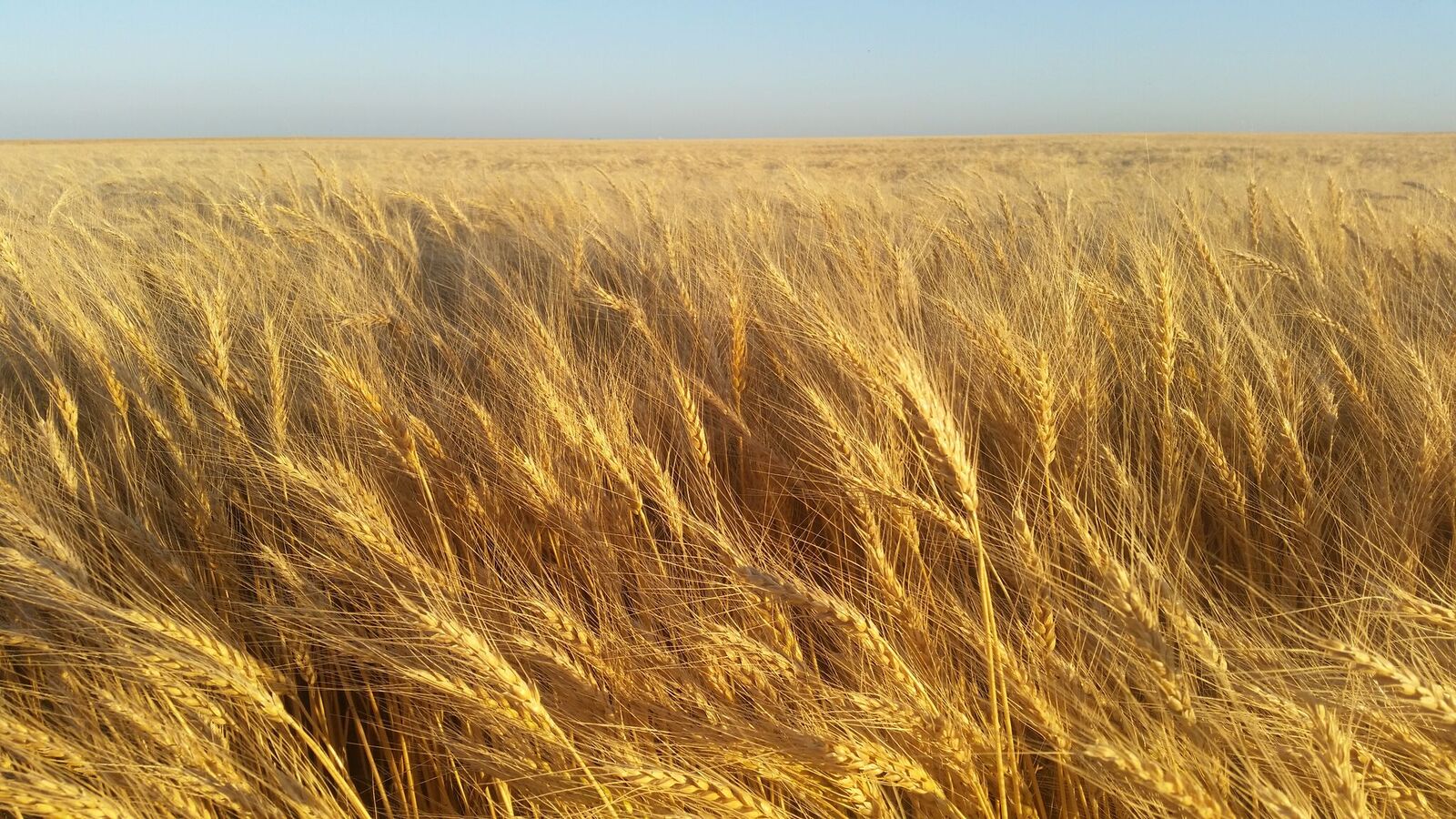 Certified Seed Wheat
Since 1986 Ehmke Seed has been growing and selling certified seed wheat to local farmers. We offer a selection of exciting new varieties and time-tested heirlooms.
---
NEW! KS Territory
KS Territory is a high yielding variety well adapted to the drought conditions of the central high plains. Resistant to wheat streak mosaic virus, it also had moderate resistance to stripe, leaf and stem rusts. It is a medium height, medium maturity variety. KS Territory is very similar to KS Dallas but with improved straw strength, stripe rust resistance, FHB tolerance, Triticum mosaic virus resistance and Hessian fly resistance.
NEW! KS Hamilton
This exciting new variety from Kansas Wheat Alliance will be in very short supply. An Ehmke Seed TOP CHOICE for drier western Kansas, it has a very slight yield advantage over KS Dallas and a better disease package. Yield potential is high and it has strong resistance to wheat streak mosaic virus similar to KS Dallas. It also has good resistance to stripe rust, Hessian fly and soilborne mosaic virus. Plus it has good drought tolerance.
Canvas:
This Colorado State University release shows exceptional yield potential, straw strength and drought tolerance. It is also near the top when it comes to stripe and stem rust resistance.  It makes protein very well and is one of the better varieties with resistance to wheat streak mosaic and grain quality. Byrd, Antero and Denali are all in its background. Canvas is an Ehmke Seed TOP CHOICE for the High Plains.
Guardian
Another exciting Colorado State University variety that is the ultimate in resistance to the wheat streak mosaic virus as well as to the wheat curl mite that transmits it. If you have a negligent neighbor who does not control his volunteer wheat, this is the TOP CHOICE to use. In 2019 CSU trials at Burlington, it topped the irrigated trials at 92 bu/acre and beat the average by 25 bushels—and these plots were under severe WSMV pressure! It also has excellent resistance to stripe rust. And for growers who are going for protein premiums, this is an Ehmke Seed TOP CHOICE variety to use as it does a very good job of packing in the protein. In our first year with Guardian, our protein contents ran well over 16%! This is a CSO variety so do not save seed.
KS Dallas:
This Kansas Wheat Alliance variety has everything going for it. It is resistant to wheat streak mosaic virus, has high yield potential and has good drought tolerance! An Ehmke Seed TOP CHOICE for the High Plains, it is a medium maturity with a medium-long coleoptile and large kernels. It has good shattering resistance and average straw strength. Growers might want to blend KS Dallas with KS Western Star as KS Dallas has a few bushels yield advantage in average or above average rainfall while KS Western Star has a few bushels advantage under drier conditions.
Tatanka
This new K-State variety is a powerful choice for the central and southern High Plains. The Kansas Wheat Alliance says this hard red winter wheat has produced very competitive yields on both irrigated and dryland though straw strength may limit its use under irrigation. It is resistant to stripe rust and intermediate with leaf rust. It has a medium long coleoptile and good drought tolerance. Tatanka is an Ehmke Seed TOP CHOICE for dryland.
Oakley CL:
This is a high yielding, drought hardy hard red winter Clearfield wheat with one-gene resistance to Beyond herbicide. Oakley Cl has very good resistance to wheat streak mosaic virus and stripe rust. It is well adapted to western Kansas. It is medium late and medium tall, has good straw strength, a long coleoptile and good resistance to shattering and pre-harvest sprouting. Millers and bakers love it!
KS Western Star:
Another Kansas Wheat Alliance release, KS Western Star features high yield potential, very good drought tolerance and resistance to the wheat curl mite which transmits WSMV. IT has Byrd in its background and had greater yields than any HRWW variety in the KIN trials in 2017 and 2018 including Tatanka, Grainfield, Monument and Langin. It also yielded more than any common check varieties including Joe. For a blend wheat, it would compliment KS Dallas very well.
Whistler:
This new Colorado State University hard red winter wheat variety is marketed by PlainsGold. If you have to plant in an environment with high potential for wheat streak mosaic, Whistler would be a first choice because of its excellent resistance to the virus and to the wheat curl mite. With Whistler, the Byrd tradition continues. It is a medium late variety that is tall. Straw strength is fair. It has good strip rust resistance. It has good milling and baking quality.